Bashiru Ali, famously referred to as Bash Ali, was born on February 27, 1956, in his hometown of Lagos, Nigeria.

Career and early life
His boxing career began in California, USA, in September 1978. He did not fight as an amateur. Bash Ali's first-ever fight was for money, which was won, but Bash was robbed of the victory because he fought the homeboy; but two years later, he defeated the opponent in a rematch. The only fighter on earth to have won every cruiserweight title that is possible. He has been awarded titles such as the California title, the United States Boxing Association title, North America Boxing Federation title, the World Boxing International title twice, and the World Boxing Federation title, which was won on September 09, 2000. He knocked out the former champion Terry Ray of the USA. He's had a wonderful boxing career and is enjoying himself.

Bash Ali has kept the World Boxing Federation cruiserweight after his British opponent Tony Booth threw in the towel after only three rounds in their planned 12-round match at the indoor sports hall of the National Stadium, Surulere, Lagos. Although the fight ended in the third round after Tony Booth's team decided to quit, they later declared that Tony fell in the bathroom of his hotel room, injuring his ankle the day of the fight, but he needed to fight in order not to let the supporters down.
It was also believed that the opponent was a boxer who was not well-known and therefore an easy target but was eliminated in the first round when he stood up and went toe-to-toe with Bash Ali and landed some powerful punches, sending the crowds roaring to the floor for more.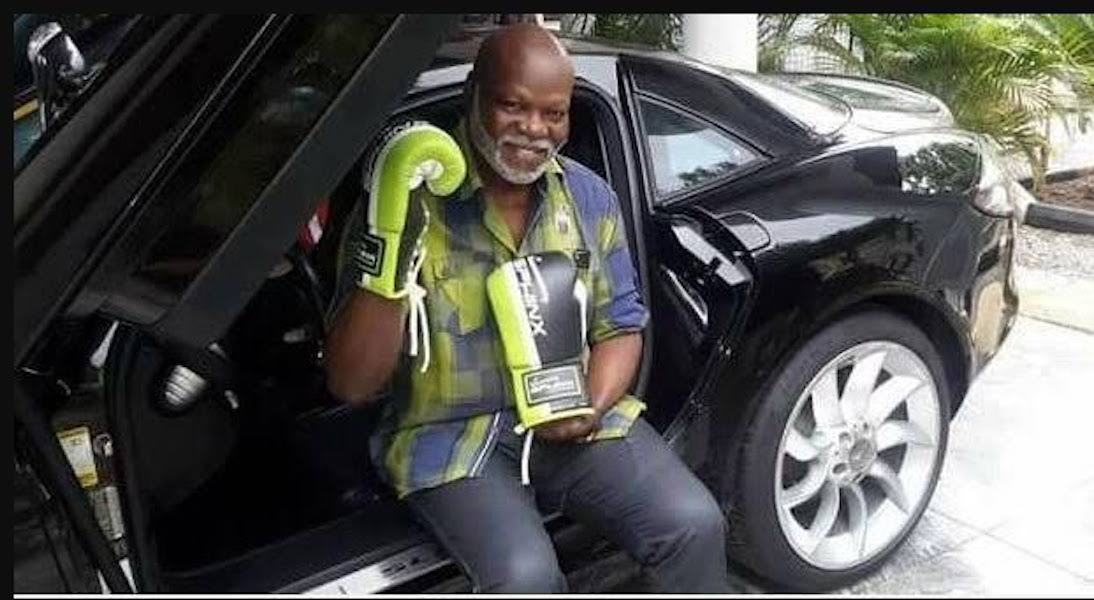 You began your career as a wrestler. What brought you to boxing?
The boxing match was completely coincidental. My wrestling career began at the time I left Nigeria. Actually, I left on a scholarship to wrestle. Mildred Burke Professional School of Wrestling in the USA offered me an opportunity to win a scholarship. I left the country for America on September 24, 1974. However, when I arrived in the USA, I saw the wrestlers all 6 feet 9 inches with 400pounds of weight, and I was at 160 pounds. I was sure they'd destroy me. So, I went back to school and was in search of work when I noticed a picture featuring Mohamed Ali on the wall when I went into the building and observed two guys participating in boxing matches. Then, I informed my supervisor that I'd like to fight one of them, and he advised me to return the next day.
I watched Mohamed Ali, Ken Norton, George Foreman, and Joe Frazier on TV. I was so excited. But it wasn't as I thought; the first person I battled almost killed me.
My first professional fight cost me $400. I almost cried because I had told my mother that I would give her the money she needed to purchase a car and other things! The man who participated in the main event earned more than $300,000. Therefore, I chose to pursue the sport full-time and to do my best and become proficient at it.
Bash Ali Boxing Record:
Regional and Minor Titles Won
December 03, 1980, USBA Cruiserweight Title
June 19, 1985, NABF Cruiserweight Title
September 23, 1988, Nigerian Heavyweight Title
February 23, 1990, WBC International Cruiserweight Title
July 31, 1993, African Heavyweight Title
September 11, 2000, WBF Cruiserweight Title